Posted on January 12 2022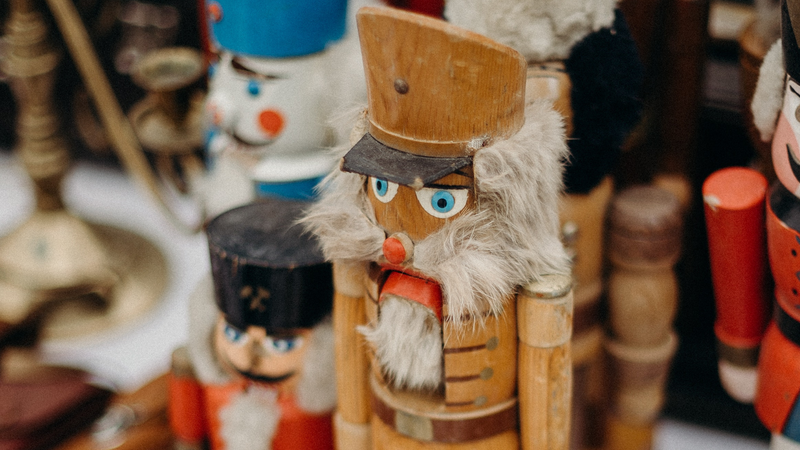 There is no way of denying the benefits of Wooden toys for kids of all ages. They have so many advantages both for inspiring young minds and for leaving a less harmful footprint on the environment.

Wooden Toy Nostalgia
Wooden toys are not just for hippies and hipsters. They really are for every child. These are the toys that stand out from the rest and are often lovingly passed down from generation to generation.
Sometimes when browsing through antique shops or vintage stores one can be lucky enough to scoop up a pre-loved toy to pass on to someone that you love.
Everything from carved trucks and cars to rocking horses, nut crackers, spinning tops, planes, wooden animals, dolls houses and so much more.

Benefits of Wooden Toys for Kids


Apart from being absolutely awesome the benefits of wooden toys are massive.

1. Educational value
Wooden toys such as puzzles, building blocks, checkers, chess, scrabble offer vast amounts interaction with a focus on math, literacy, problem solving and motor skills. Wood can be warm or cool, rough or smooth, wooden toys even have a special smell and shape. The sound of a wooden block tower falling, or wooden wheels driving over the gravel is unique to the material used to make them. Wooden toys are appealing to all the senses and to boot kids do enjoy interacting with wooden objects.

2. Boost the imagination
Doll houses, train sets, cars, animals, wooden food items and the like inspire children to create their own stories and dialogue. It also aids in stimulating confidence while interacting with others. Tumbling block towers and spinning tops can transport a child to another world, when playing with friends or on their own.

3. Durable
Generally wooden toys are chunky and less likely to break if dropped on the floor or chewed on by a toddler. They don't usually consist of small moving parts that can easily break or be swallowed by babies. Wooden toys can stand the test of time and this is why they can be passed on from generation to generation.

4. Safe
Wooden toys usually boast soft rounded edges that are safe for playing. With its own natural colour wood needs very little treatment, however they are sometimes are painted or stained. The use of eco-friendly, formaldehyde-free and lead-free paints and stains make wood the perfect material to be trusted for toy creating.

5. Timeless
Well made wooden toys for kids can be passed on to siblings, and from parents to children, to grand-children and friends. The shapes and toys created in wooden toys don't need to change to be relevant a car shape will always be recognizable, as will building blocks, animals and every other wooden toy ever made.

Benefits of Wooden Toys for the Environment


1. Eco Friendly
Wood is organic, biodegradable and recyclable. Wooden Toys are usually made from sustainably sourced wood supplies making them way better than the plastic alternatives which usually have small parts that can easily break rendering the plastic toy to the rubbish bin. Less wooden toys land up in landfills. Bamboo is an increasingly popular wood for creating toys, it's farming footprint, quick growth and rapid regeneration is an eco-friendly plus.

2. Up-cycled
Wooden toys can be made out of old wooden products, forsaken tree stumps and can be reused in making new wooden products such as clothing pegs and other smaller wooden toys. Wooden toys that are no longer played with can be upcycled as decorations or ornaments.

3. Passed On
Wooden toys, puzzles, games and blocks are often passed on between families and/or friend circles. They can be passed on and handed down and at each stage of their travels they will find their way into a child's hands, enhancing their lives in one way or another.

4. Bio-degradable
Quality wooden toys are long-lasting and made from natural wood, they are often stained or painted with non-toxic colouring products. These can be recycled in a wood chipper and put back into the ground.

5. Non-Toxic
Good quality, eco-friendly wooden toys are usually made from sustainable, natural or farmed wood sources. Thy are often coloured with water-based, non-toxic wooden stains or paints. They don't contain BPA or PVC, or similar chemicals used in the manufacture of plastic toys.


Wooden toys for kids are clearly a win-win! Better for your kids and better for the environment. Have a look at some of the inspired wooden toys on offer from iKids.co.za such as the Elephant Xylophone, Tea Party Set, Cash Register, Building Gems and so much more.