Posted on March 11 2020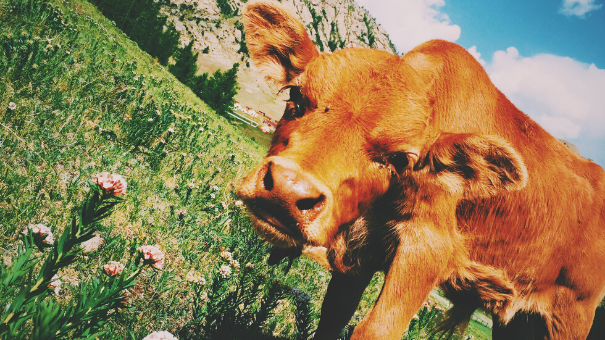 Theme based learning has gained popularity over the years as one of the most effective ways in which to coordinate your little ones learning. And while there are hundreds of themes to choose from, Farm Animals remain an all-round favourite. 
The theme offers many branches under which you can base topics of your choosing. Your choice of activities is endless. Many allow you to keep your child focused as well as entertained. As we know, boredom often leads to mischief. So, taking note that theme-based learning is an engaging method, you have metaphorically struck gold.
Here are some things to try out!
OLD MACDONALD HAD A FARM
A classic nursery rhyme that we all know and love. This catchy tune benefits many aspects of language development.
Rhythm: A steady beat to follow helps with memorizing words while developing auditory skills
Vocabulary: All nursery rhymes have the benefit of learning new words. Explore with as many as you can!
Rhyme: Having an understanding of rhyme in our language will be a great help in learning to read and write 
If you're a fan of sensory play, a perfect activity would be matching the animal to their sound. 
I SPY
Another classic, I Spy strengthens visual and memory learning. With the use of picture books, or even toys scattered around the room. Your child can develop their attention to detail and learn how to describe what they see. This gives them the ability to differentiate between shapes, colours, and sizes. 
And while both of the above-mentioned ideas are great, nothing beats the real deal...
PETTING ZOOS AND ANIMAL CARE
Direct interaction with animals often offers the best results. One trip to the petting zoo will introduce your child to a world of new sights, smells, sounds and even touch.
Various studies have shown that interaction with animals can aid in developing empathy, developing social skills, and communication. In the case of special needs children, this can prove helpful. Particularly, for those with Autism. 
Animal-assisted therapy has proven successful in helping children cope with anxiety. This makes the learning process less stressful and easier for the child.
Caring for animals will give you a perfect chance to teach responsibility. As mentioned in the 'How to look after a Pet' blog post, your guidance is important when teaching kindness towards animals and how to care for them.
Theme based learning is undeniably a versatile method of teaching. Offering all sorts of interactive activities and learning opportunities. Its versatility gives your child the growing room to develop a personal learning style while still covering the basics. 
And remember, Farm Animals may be a popular theme to go with but there a thousand others to choose from!
Have a look at the toys iKids have on offer to support the farm animal theme, such as the Happy Farm musical box, wooden baby push car and the 9 in 1 classic board game.