Posted on August 31 2021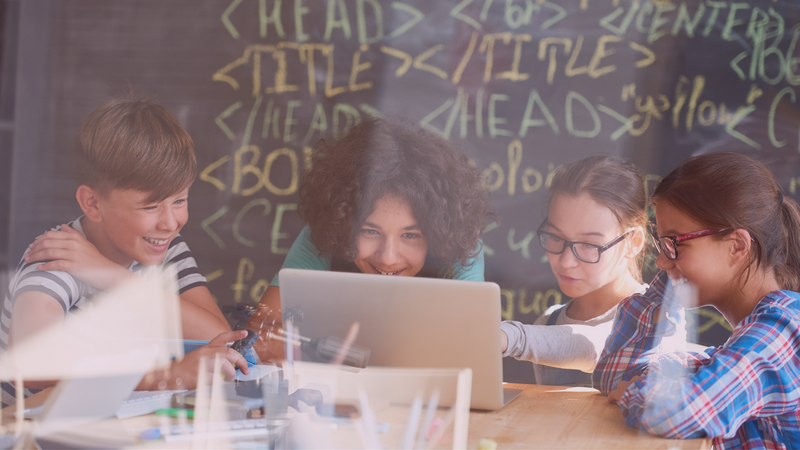 Coding is one of the most valued skills in our times and it's only reasonable to expect that it will be even more valuable in the future. Access to resources for teaching coding to kids is limited but it's a good idea for parents to introduce their children to the skill to see if it's something they enjoy. There are many different ways to introduce the basics of coding to kids and these tips will help you!
Provide a Definition
As a parent who is trying to teach their children a new skill, it's important to understand the boundaries of your own knowledge. Accepting that there's a lot you don't know yet is important because it will allow you to prepare so you can pass on what you learn to your kids.
So, when you're trying to learn something, what's the first thing you do? You look for a definition. That's the first thing you should provide to your children and make sure they understand it well because concepts are the foundation of everything that will come later. Define what coding is in simple terms and explain what it's used for.
Introduce Them to Coding Languages
Coding consists of providing the computer with commands to do something and it's used to tell apps how to function, among other things. Because coding communicates commands, it does it through languages.
Now, there are many different coding languages, including JavaScript, Python, C++, and Java. Every language is used for a different purpose, which is why you need to introduce your children to each of the languages and explain what they are used for.
Build Connections Between Coding and Things they Enjoy
If you want your children to take an interest in coding, it's important to get them excited about it. It should be fun, so that's why you should help them associate it with things they like.
Coding is all around us and you can help your children identify it so they can be more interested in learning more. Identify these connections yourself and point them out to your children so they can learn coding through a focus that appeals to their interests.
Ease them into it
Once your children have built a foundation of basic knowledge, you can ease them into coding. Many great coding platforms will help you introduce your children to coding in an effective way, such as Code.org, Scratch, and more.
Not to mention, you can find online coding courses for children that will help them master one of the coding languages. Usually, children get started with Python, but it all depends on what they're most interested in.
Teaching coding to kids doesn't have to be boring or burdensome. It can be a lot of fun and you can learn a lot in the process as well. If it's something they enjoy, encourage them to learn more and challenge themselves as they grow. If they are too young, you can use toys such as these
Wooden Building Gem
s to introduce basic engineering and math concepts.