Posted on August 12 2019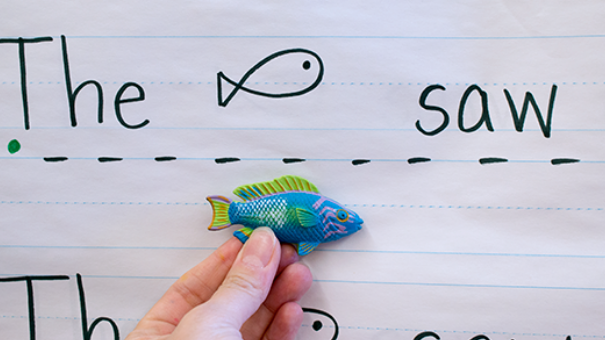 Pre-reading activities are all about helping your children prepare for reading. When you read, you bring your own understanding of things, which will affect the way you absorb the information. This is why pre-reading activities focus on helping children understand what they read.

These activities are beneficial in many different ways. For one, it will allow children to feel more prepared for reading anything. They will also be able to anticipate the topic or the main idea, which means they will prepare themselves for the vocabulary and grammar they will encounter in the text. Additionally, pre-reading activities will also teach your children to truly enjoy reading and increase their motivation to do it on their own, for their own reasons.

If you want your children to enjoy all these benefits, here are a few simple ideas for pre-reading activities to do at home!

Discuss What You Read

A very simple pre-reading activity consists of discussing the topic of what's read. Provide your children with something to read, but first, read it yourself and come up with 4 sentences expressing a specific opinion about the text. Once your children have read it, read them your four different opinions or note them on a board and encourage them to say which of the sentences they agree with and why. Have them share their thoughts and opinions, and ask them questions to encourage further understanding.

Brainstorming

Once your children read a text, give them five minutes to brainstorm ideas that relate to the topic of the text. During these five minutes, they should just say what comes to mind about the reading and explore their thoughts. Then, give them an extra five minutes to organize their thoughts and put them into sentences. Then, have them share their ideas and discuss how they relate to the topic.

Use Pictures

Once you've found something for your children to read, a great pre-reading activity consists of using pictures that relate to the story and have your children make assumptions about what the story will be about. This is similar to brainstorming, but it's a lot more specific. Then, they can read the story and see how their guesses related to the actual content. You can also do this activity by providing only the title of the reading. The dynamic is the same: you provide the title and have them guess what the text will be about. So simple, yet so entertaining and educational! (Read our blog on story stones for some other great ideas)

Storytelling

When your children read a story, you can also take advantage of the opportunity and have them engage in some storytelling of their own! Have them write a short story that relates to the reading and encourage them to be creative and funny. After all, children can do that quite well! The story should be personal, the challenge here is to bring the topic to their lives and relate with it so they can write something that matters to them while expressing their understanding of the reading.

Activities that iKids stock to assist you in helping your children improve their reading skills include puzzles and board games.