Posted on June 29 2022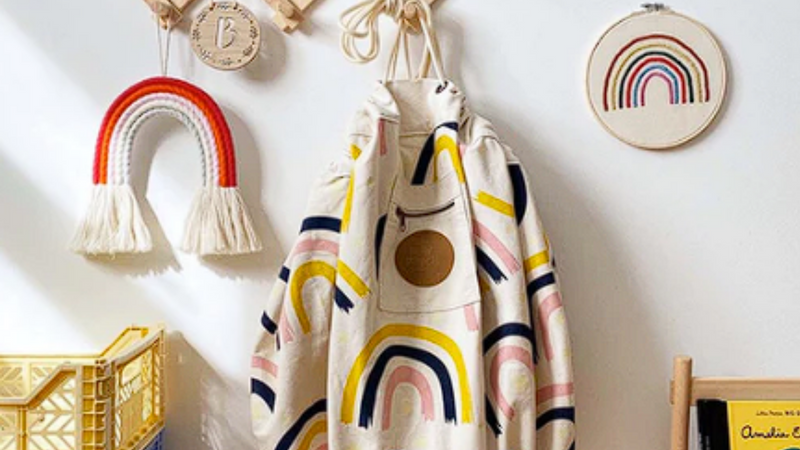 This is by far the best storage and travel bag you will ever find. The portable play mat is made of durable canvas with a nifty drawstring closing mechanism. Allows you to open the bag up into a flat play mat that is 148cm wide, which can simply close by pulling the drawstring making a handy backpack with everything inside that your little one was playing with.
Babies
Everyone knows that going somewhere with a baby or toddler always takes a little longer, not just at the shop or wherever you are going, even just to get out of the front door! Should you wish to be one of those parents who can 'grab a bag' and leave smartly with a baby, then preparation is needed. As this phenomenon is mostly unheard of it is entirely possible to achieve.
Baby changing mat, or baby play mat
What to pack:
Nappies
Nappy Bags
Bum Cream
Wipes
Wet Bag
Change of Clothes or two
Burp Cloth
Bottles and formula (if needed)
Variety of toys to capture your baby's attention
Toddlers
Going out with a toddler has never been easier, simply have your portable play mat bag packed and ready to go. Just open it up and your toddler has a safe place to play where he/she can be amused for ages. Once done, put the contents in the middle, pull the drawstring and whalla! You are packed in a minimum amount of time. Do remember to remove the toddler from the mat before closing the bag!
Toddler outing, toy bag and play mat
What to pack:
Change of Clothes or two
Wipes
Nappy Bags
Change of underwear/ nappies
Variety of toys
Drawing book
Stickers
Crayons
Snacks
Kids
Life finally gets a little easier as the kids grow up, and their favourite toys seem to have much smaller pieces. Such as Lego, Barbie dolls and all their clothes, shoes and accessories.  This scattering is no trouble for the Portable play mat as it offers a great place to build Lego empires and entertain Barbie and her friends, making the clean-up easy, allowing your little ones to play until the very last minute.
Toy realm
What to pack:
Snacks
Colouring book
Crayons
Toys: Legos, Barbies, Cars
Change of Clothes (This is still something that somehow you always need)
Tweens and Teens
From sports days and school events to hanging out with friends, tweens are perfectly capable of packing their own bags. However, having a bag that doubles-up as a cool place to sit when at sports events or when out in the park, hiking, camping, at the beach, dam or around the swimming pool is super cool. With a nifty zip-up pocket for items that need to be kept separate and safe, this Portable play mat is the answer.
Young Adults
For young adults the portable play mat can also be beneficial. From college or university with associated sports, to shift work, hanging out with friends, going out in the evenings and adhoc sleepovers, this bag that can hold everything needed is quite important especially when one needs to find items at the right time. The portable play mat opens up completely allowing easy access to exactly what is being sought.
The portable play mat comes in a variety of designs and colours to suit each individual. There are some with special designs such as a car track, glow in the dark, and even one that can be coloured in.