Posted on July 13 2022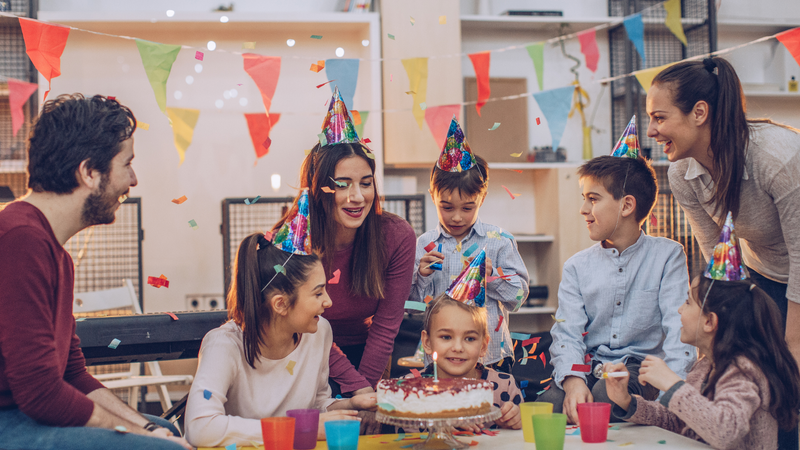 Party planning for kids can be so much fun.  It can however, also be a little stressful. We have created a super-easy list to assist you with party planning for kids.
Theme
Identifying an age-appropriate theme that your child would enjoy is the most important.  A great idea is to ask them to choose the theme.
Invitation List
Depending on the age of you child, the party theme, and of course your budget will determine the number of friends to invite.  Write a list of children that your child would like to invite and decide whether parents would be required to remain for the duration of the party, or are the children of an age for a kids-only party.
Location
Depending on the theme and invitation list choose the best venue for the party, whether it is at your home, in the park, at the local swimming pool, ice or roller rink.  Enquire as to whether there is sufficient space available should your venue be a restaurant or party venue specific.
Invitations
Digital invitations are the norm these days.  Encourage your child to assist in the design process. For a child to receive a written invitation is also really lovely and you could persuade your child to write a part of the invitation themselves. Remember to include a date, time, location and a RSVP date with contact information for parents.
Confirmed guests
Once you have completed all of the above, the party planning starts.
Décor
This is dependent on your venue or the location of the party, the theme and the number of guests. You could purchase your décor, try thinking of things that you will be able to reuse again for another party which will save you money at a later stage. These are items such as bunting flags, paper lanterns, foil balloons. For more décor ideas click here.
Food
Once again, depending on the time and duration of the party, your decision will be what food and snacks to purchase or arrange. Pinterest is a great place to look for inspiration on theme inspired food ideas.
Drinks
This will depend on the time of the day and the duration of the party.  Remember to include drinks for the parents, should they be invited too.
Sundries
Cups, plates, serviettes and cutlery, if needed. Try be eco-friendly where at all possible and make purchases that can either be recycled afterwards or added to the compost.
Games
An absolute 'must' are age-appropriate and theme-related games especially if you are not going to a venue with a specific form of entertainment.  Bear in mind that the kids will need some time to eat, play and sing to the birthday child.
Prizes
Age-appropriate prizes for games add that extra bit of fun into the party, it's always fun to get a prize.
Cake
Whether home-made or store-bought the best moment of a children's birthday party is always the singing and blowing out of candles as well as the cutting of the cake. Obviously, the eating is super fun too. 
Thank you bags
Let the party 'keep on playing' in their minds on their way home by sending guests home with a thank you bag, box or little something as a keepsake. 
Thank you for gift notes
Whether your little one opens the gifts on the day or a little later, a thank you note to the guest is regarded as good manners. This can be a physical note, video clip or digital card. 
iKids has some great ideas for party planning for kids. Have a look at their website for more info.  If you are the one looking for inspiration for great gifts, then look no further. Fun and educational games are plentiful at iKids.co.za.