Posted on September 18 2020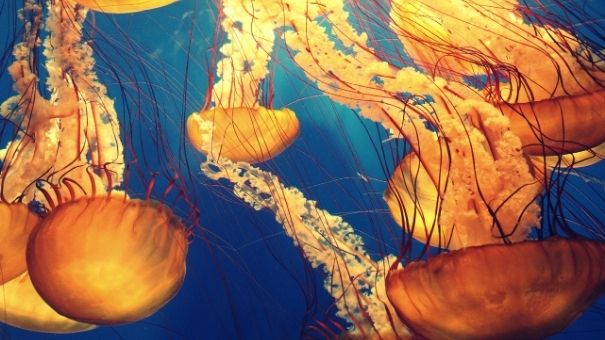 Durban is an incredible warm and welcoming coastal city in South Africa that's definitely worth a visit. If you're planning a family trip and you want it to be exciting and full of adventure, this destination will be perfect.
This beautiful city provides many unique opportunities for tourists both local and international.
To give you an idea of what there is to do, here are a few of the best outdoor activities for families in Durban that will make your children go crazy with excitement!
Hiking in Umhlanga is a must, not just because the Umhlanga Lagoon Nature Reserve is incredible, but also because it's an affordable activity. Once you get there, you'll be able to stroll through the coastal dune forest and around the Ohlange River until you reach the Umhlanga Lagoon. This is a guided walk that will only last half an hour and where you'll be able to see over 208 bird species, Vervet monkeys, and more.
Contact Umhlanga Tourism via phone at 031 561 4257 / 031 561 2271 or via email at info@umhlangatourism.co.za to book your hike.
Located alongside the Moses Mabhida Stadium, the People's Park is a wonderful place to visit as a family! The play area is an adventure ground for all kids under 12 years old. There's also a huge space for older kids to bike or skateboard.
The expansive lawns make for a great walk or even a picnic lunch.
You'll also be happy to know that they offer extensive activities for the holidays, these vary from season to season so do have a look at their website for up-to-date schedules.
Contact the People's Park via phone at 031 322 9956/55 or via email at Chrisleena.Marimuthu@durban.gov.za.
The Moses Mabhida Stadium is also home to the Big Rush Big Swing for those with a thirst for adrenaline or even the slightly less risky Adventure Walk over the Arch. Both walking and Segway Stadium tours are available or rent a bike to see it all for yourself.
uShaka Marine World has a ton of entertainment on offer for the entire family. Visit the Sea World aquarium to discover some of the most amazing sea creatures in the world. They have dolphin shows, seal shows and penguin parades.
You can experience close encounters and walk in the ocean, snorkel in the lagoon, shark dive, feed the fish or meet the dolphins. Or go to the Wet 'n Wild adventure theme park where you can enjoy waterslides for all ages, one is said to be the highest one in the Southern Hemisphere. There are also river rides and pools for young and old to enjoy.
Just in case that wasn't enough, there is also Kids World, play area where kids will be entertained with all kinds of activities and adventures.
There's something for everyone, so you'll truly enjoy uShaka Marine World as a family!
Contact them via phone at 031 328 8000 / 031 328 8090 or via email at mkt@ushakamarineworld.co.za.
Last but not least, you can explore the Virginia Nature Reserve, which provides 38 hectares full of adventure and excitement. Once you step inside the gates, your family will be transported to a world full of nature and animals such as mongoose, blue duikers, and other rare species. This is a popular bird-watching site, so you'll get to see some of the most amazing creatures! The entrance is completely free, but make sure you visit the website for more information.
These are only just a few of the best outdoor activities you and your family will be able to enjoy in Durban. There is also surfing, blue flag beaches, boat trips, fishing charters, helicopter flights, paragliding, wind surfing, kite boarding, mountain climbing, golf courses, day safari's to wildlife parks, horseback tours, traditional Zulu experiences and so much more. There is something different to do for every day of your visit!