Posted on November 23 2022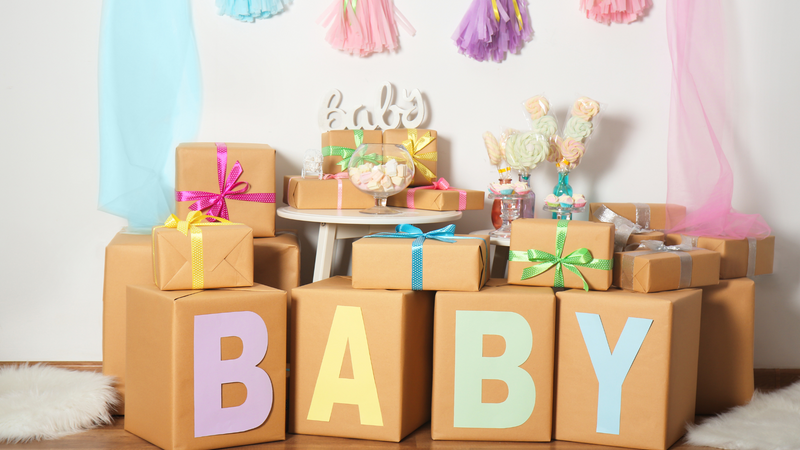 Shopping for babies is not always easy, but you'll be happy to know iKids offers a great variety of options to choose from. Today, we have compiled some of the best gift ideas for babies available at our shop so you can find the perfect present without any stress. Let's get into it!
7 Amazing Gift Ideas for Babies
Ball pits are a lot of fun, especially for babies who have a lot of energy. They can roll around in it and play with the safe plastic balls, which are made of food-grade PE material that's non-toxic, non-recycled, and non-PVC. The balls are also free of BPA, Phthalate, and lead, so they're extremely safe for children. The ball pit is sturdy and will provide hours of fun.
Plush cushions are a must and this one is super cute! It's shaped like a duck, but you can also find a unicorn and a dinosaur one. Your baby will instantly fall in love with it because it's super soft, it has lovely colors, and it has good elasticity. It's a perfect addition to the nursery!
If your baby is new to toys, grabbing this gift set is the right choice! It offers a great variety of toys suitable for 3 months and older. The set includes a horn rattle, a tiny hand rattle, a gear rattle, a heart rattle, a dumbbell rattle, a bear ring, a long bear, and more. Plus, it comes with an adorable storage box that will look good in the baby's nursery or play space.
A dot cuddle toy can be the perfect gift for a baby. This one is made of plush polyester fabric and eco-friendly PP cotton, making it super soft, warm, and harmless for babies. It's available in dinosaur, elephant, and bee shapes, and they all have lovely colors. Your baby will love it!
If your baby is 12 months or older, they will enjoy this push cart! It's made of solid wood and it's the perfect size for your baby's small hands to grasp. It encourages active play with its smooth wheels and it's available in two different designs. They both have vibrant colors and your child will really like this new toy.
This set of soft building blocks is perfect for babies of all ages. It comes with 12 pieces and each of the blocks is embossed with an animal, shape, number, fruit, and geometrical pattern, which helps babies develop their sense of touch and sight. It also encourages fine motor skills and it can help babies learn letters and numbers.
Lastly, we have this knot bumper cushion that's made of plush and stuffed with PP cotton. It's super soft and perfectly safe. It will allow you to keep your baby from bumping their head, legs, or hands on the crib while they're sleeping. It's available in many different colors!