Posted on November 25 2021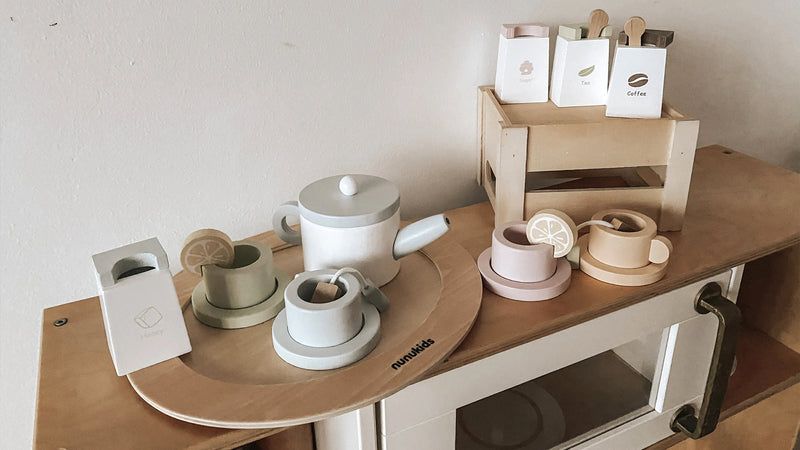 Want to thrill a 3-year-old? The good news: by their third birthday, there's loads more variety for gift-giving. They're getting super imaginative, plus they have more physical confidence and much nimbler fingers than their toddler selves. Whatever you pick, any of these great gift ideas for 3-year-olds would make birthday girl or boy very happy. 
INSPIRE YOUR BABY BANKSY
By now they'll have a well-developed pincer grip (necessary for holding a pencil) which means their artistic abilities should have moved on from the wild daubing of toddlerhood. An easel or blackboard makes a great pressie because it gives them their very own canvas upon which to get creative. Some pens, paints or crayons make for nice add-ons and are always welcome to top up the craft drawer.
GET THEIR COGS WHIRRING
To stimulate junior grey matter, simple games and puzzles really come into their own at this age. Balancing and fishing games help to develop their dexterity and they're good for teaching turn-taking too. Oh, and they're loads of fun. (Which is, let's not forget, kind of important!)
PUZZLE ME THIS
Second stage puzzles will be a welcome addition to the toy shelf. By 'second stage' we mean ones with added value - that include ABCs or numbers, have a 'find the object' observation element, double sided puzzles and ones with an added element of game-play. 
KITCHEN CONFIDENTIAL 
They're ready for more involved role play now, so if you're looking for a big ticket present, a kitchen will give them years of fun and can be added to every subsequent birthday or Christmas, with crates of toy fruit or veg or other appliances - like food mixers, toasters and coffee machines. We have loads of beautiful models to choose from too.
So we hope that's helped you pick something special for that special 3-year-old in your life.