Posted on April 05 2023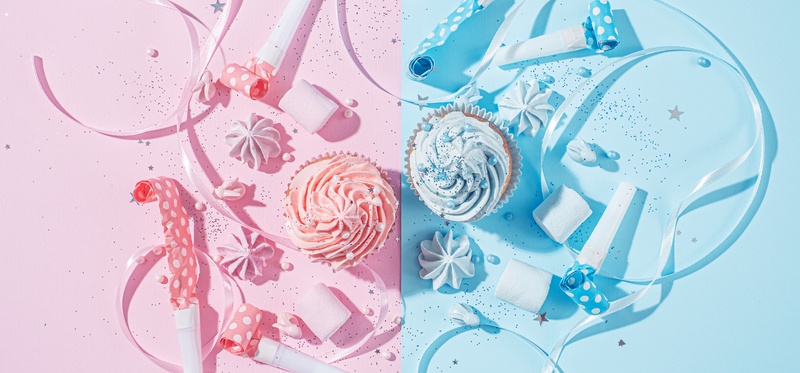 A gender reveal party is a special event where expecting parents announce the gender of their baby to their friends and family. It has become an increasingly popular tradition in recent years, with many couples wanting to share their excitement and joy with their loved ones.
The party typically involves fun activities, decorations, and food that all revolve around revealing the gender of the baby.
It is important to celebrate a gender reveal party because it is an opportunity for the expecting parents to share their excitement and anticipation with their family and friends. It is a chance to come together and celebrate the new life that is about to enter the world.
The gender reveal party is a special moment that creates a lasting memory for the parents and their loved ones.
Here are some tips on how to throw a smashing gender reveal party:
Choose a theme:
A theme can add a fun and exciting element to your party. Whether it's a "What Will It Bee?" theme or a "Tutus or Ties?" theme, there are many options to choose from.
A theme can help you coordinate decorations, food, and invitations. For some theme ideas have a look at the iKids website. 
Plan the reveal:
The reveal is the highlight of the party. There are many creative ways to reveal the gender of your baby, such as a cake with coloured filling or balloons that pop to release coloured confetti.
Consider your budget and your guests when planning the reveal.
Involve your guests: Make your guests feel like they are a part of the celebration by involving them in the reveal.
For example, you can have them guess the gender before the reveal or have them choose a pink or blue accessory to wear to show their guess.
Food and drinks: Food and drinks are an essential part of any party. Consider serving pink and blue themed treats, such as cupcakes or cocktails.
You can also serve traditional party foods, but add a touch of pink and blue decorations to tie it into the theme.
Capture the moment: Make sure to capture the moment of the reveal by having a photographer or videographer.
These moments are precious and will be treasured for years to come.
Here are some quick and easy options, iKids offer Baby Gender Reveal Party Kits.
A gender reveal party is a special event that celebrates the anticipation and excitement of a new life entering the world. It is a time to share the joy with family and friends and create lasting memories. By following these tips, you can throw a smashing gender reveal party that will be remembered for years to come.