Posted on December 09 2019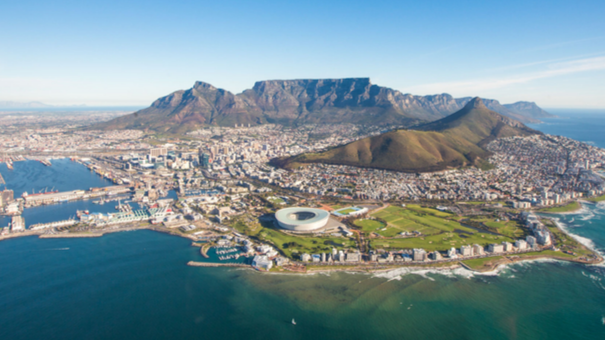 Anyone who has children know how challenging it can be to plan for family activities for a trip. It's a true art to find activities that will keep your children entertained, happy and safe, but that are also interesting to young adults and adults. However, I can make this task easier for you! Here are the best activities in Cape Town for families looking to have a great time.
1. Noordhoek Farm Village
The Noordhoek Farm Village is definitely one of the places to go if you're traveling with children. Why? Because it's made up of the Foodbarn, one of the few fine-dining restaurants that actually welcomes children, the Cafe Roux, two pubs, and an amazing playground for children to explore. Both adults and kids will enjoy their time exploring the Noordhoek Farm Village, shopping at the funky stores, and tasting great meals!
2. Art Jamming
Art Jamming is the place you go if you and your children enjoy art. Here, you'll be able to choose a blank canvas and sit down and paint whatever you want. You can do whatever your imagination tells you to do and it's a great way to promote creativity. If your children are crazy about drawing and painting, doing it in such a lovely space and in a different setting will be incredible to them.
3. The Company's Gardens
The Company's Gardens is an amazing place to visit while in Cape Town with your children. They'll love the environment and they will also get to meet and feed some lovely squirrels. These little creatures are adorable and even adults will be excited to feed them peanuts.
Plus, you will be able to stroll through the gardens and rejoice in nature. Once you get tired, you can eat and drink at their restaurant, which is another great experience in itself.
4. Go Karts
Go karting is one of the most fun activities there are, and both children and adults enjoy it just the same! You can head to Kenilworth Karting, which has been in Cape Town for a long time, and it's the perfect spot for some healthy competition. Older kids will enjoy this a lot because they'll get to race their parents and each other, if you're traveling with more than one kid. Go karting will make for a great afternoon and everyone will be able to let off some steam on the track.
5. Rush Trampoline Park
The Rush Trampoline Park is quite the hidden gem. You'll find it on the third level parking lot of the Stadium on Main in Claremont, and it's exactly what you imagine: an indoor park full of trampolines where you and your children can jump until your legs ache. You'll find wall-to-wall trampolines, long trampoline lanes where you'll be able to do your best flips, dodgeball courts, basketball slam dunk lanes, and so much more!
It doesn't matter which of these activities you choose, your children and everyone involved will have a memorable time!