Posted on December 07 2022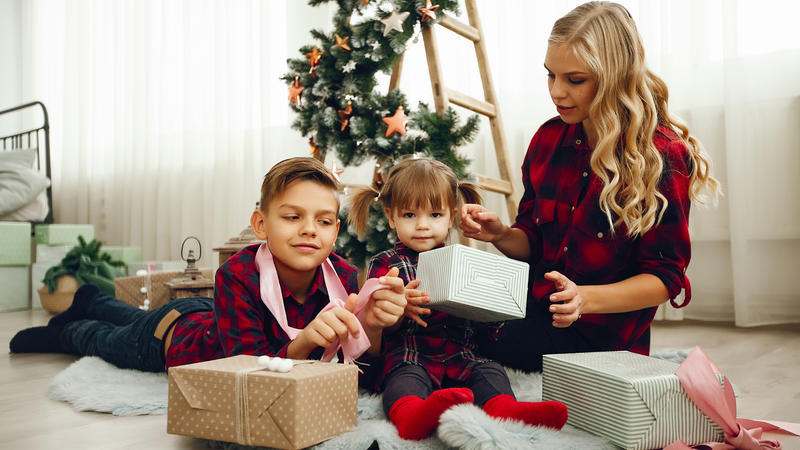 The holiday shopping season is upon us and the sooner we find the perfect gift for our children, the better. Shopping at the last minute is never a good idea, especially if you want to avoid stress. To make things a bit easier for you, we've compiled a list of festive gift ideas for children of all ages. Without further ado, let's get into it!
Festive Gift Ideas for Children of All Ages
This Robot Baby from Fisher-Price is a great gift for children between 6 months and 5 years old. It brings 4 individual robots that combine to make one big robot and it offers plenty of play options. Toddlers will love the spinning arms and songs, while older children will have fun practicing their ABCs and building skills with their robot friend.
What better gift than a well-built wooden dollhouse? This is something your children will enjoy for years to come! Suitable for ages 1 year and older, this dollhouse will encourage imaginative role-playing, promote communication, encourage intellectual thinking, and provide a lot of fun. The dollhouse is adorable and the rooms feel very real, not to mention it includes furniture and accessories for children to arrange as they see fit.
Children ages 1 to 3 will love this cute little ride-on toy! It has a classic design, it's easy to steer, and very safe to use. It even has storage under the seat so children can carry small toys and other things when they're riding outside. Overall, a great gift!
If your child loves DIY projects, they will love this soap-making kit, which is suitable for children who are 6 years and older. The kit comes with an easy guide, a natural soap base, soap molds, dyes, and natural fragrances. It's not only a lot of fun, but it will also teach children some science and a bit about the history of soap making. Children will have a lot of fun making soaps for themselves and also to gift to other people, including friends and family, which is a great way to share.
Play-Doh is a classic, but what if you gave your children an entire ice cream truck set? They will go crazy over it, that's for certain. This set comes with a soft serve machine, a scooping station, and a variety of tools and molds, including cones, dishes, and more. It's perfect for children between the ages of 2 and 5 years old.
If your children are artsy and crafty, they will immediately fall in love with this 4-in-1 stationary set. It's perfect for children of 3 years and up, and it comes with a beautiful coloring book, 12 oil pastels, 16 washable markers, 12 crayons, 10 colored pencils, a pencil sharpener, and an instruction leaflet.
Any of these gifts will make your children happy on Christmas and they will have a lot of fun while also practicing and learning new skills!