Posted on September 16 2019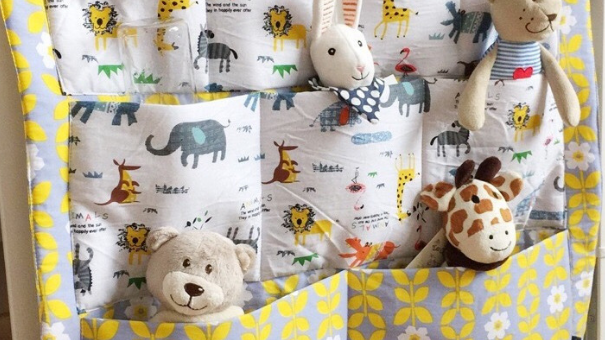 If you're looking for elegant and simple ways to store things at home, then you need to look no further. It's frustrating to not have a space and place for everything, but these storage solutions will fix that problem for you and they will look amazing in your home.

1. Modular Storage Wardrobe

If you're having trouble keeping your clothes in order because you don't have built in cupboards, this is the perfect solution for you. This modular storage wardrobe looks modern and elegant, and it will allow you to keep your clothes organized easily. It won't take up much room and it will look great in your bedroom or bathroom. This could also be great for children's clothes because they don't have as much as grownups do, and it would easily fit into their bedroom.


2. Modular Shoe Cabinet

This modular shoe cabinet is the perfect pair to the aforementioned wardrobe. It looks just as pretty and elegant, and it will allow you to keep your shoes in one place. Keeping one's shoes in order is quite the task because we're constantly putting them on and taking them off. However, this shoe cabinet will make it easy for you to keep them all together and you'll actually enjoy organizing your shoes. Because it has different compartments, you'll be able to divide your shoes into categories so you always know where to look.


3. Metal Art Display Panel

Let's face it, children are constantly making inspired works of art, cards and crafts; and way too often the fridge is overcrowded with artworks, notes to family members, reminders of events and shopping or errand lists.

These metal art display panels will allow you to showcase these creations as well as all manner of notes, lists and the like that you need to be on display. This piece is awesome because it will keep things organized and it makes for a great decoration piece for the kitchen, bedroom, living room or even at the office. It is modern, functional and everyone will enjoy it.

4. Plastic Toy Organizer

If your children have more toys than you can handle, getting a toy organizer is key! This wonderful storage solution will allow you to keep your child's toys all in one place. Thus making it easier for them to find and to put them away once they're done playing.

Your home doesn't have to be overrun by toys, this easy to assemble and easy to clean simple solution will take care of that and it will also look good!

5. Wooden Bookshelf

This lovely wooden bookshelf is a great way to keep your books organized, yet easily accessible while on display. It serves as both a storage solution and a decoration piece because it looks amazing. Plus, it will allow you to keep books and magazines in one place where they are not piled high or hidden in a cupboard. The living room or reading area would make great spots for this wood and canvas bookshelf. You will definitely notice the difference and be grateful that you decided to add this to your space!

Elegant storage solutions are not difficult to find, these options are just a few of our items that will make your home neater while remaining stylish! Visit our website for these and more products that can make your life elegantly easier.