Posted on August 28 2019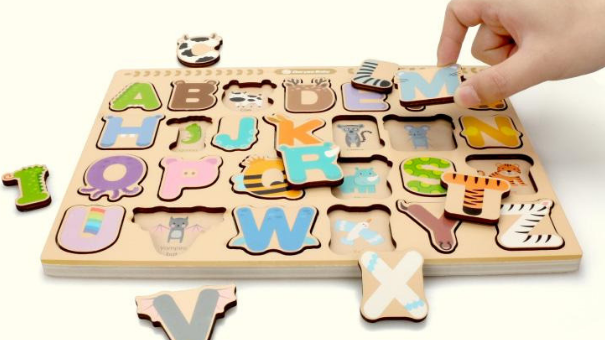 Reading to your children from a young age is not just a lovely thing to do, because you get to share incredible little moments with them, it's also very beneficial for their development in many different ways.

Here are some benefits of reading to your kids from a young age so you are inspired to find the time to do this every day before bed, even if it's just five minutes!

It sets them up to succeed

The more you read to your kids, the more knowledge they will absorb through stories. Reading to your babies and toddlers will actually give them a head start for school later on, because this gives them the skills they need to start reading by themselves. When you read to your children, it's important to show them the text and teach them to follow the words with you. This is actually a pre-reading activity and it will help them become better readers, not to mention they will truly enjoy the activity.

It helps them develop their language skills

It's true we communicate with our kids by speaking to them every single day. They also hear us speaking to other people constantly. However, the vocabulary we use on the daily can be limited and also repetitive. That's why reading to your children is a great way to expose them to vocabulary on many different subjects that they wouldn't be exposed to on their everyday lives. Reading is an important language-learning skill, so it will definitely help them communicate better and better.

It exercises their brain

Reading to your children is a great activity for their brain because it activates them and it provides the boost they need to promote early reading skills. Listening to you read their favorite stories affects specific areas of their brain; these areas are essential to language development, so make sure you read to them every single day! It's fun and it will provide tools they won't even know they're receiving.

It will improve their concentration

Reading to very young children can seem futile because all they want to do is turn the page, look at the pictures or change books. And it is true that toddlers will be particularly fidgety at first, but it's important that you still read to them. If you do this consistently, you will see how their concentration starts working for longer periods of time as they discover how fun it can be to listen to stories. In short, their attention span will grow longer, and this will help both at home and at school when the time comes.

It encourages curiosity and thirst for knowledge

Reading stories will feed your child's curiosity and thirst for knowledge because they will have a bunch of questions about what's going on in the story. They will want to know more about a subject or truly understand an idea, so they will seek that knowledge and it's just a beautiful thing to encourage!

Introduce them to the wonderful world of words and share the names of letters and the alphabet song with them, helping them with pre-reading and pre-writing skills from as early as possible. This will only benefit them in the long run.

iKids offer great reading and writing support toys in the form of puzzles such as the Alphabet Puzzle or Fairy Tale Puzzle.
Shop our puzzle collection now.