Posted on September 07 2022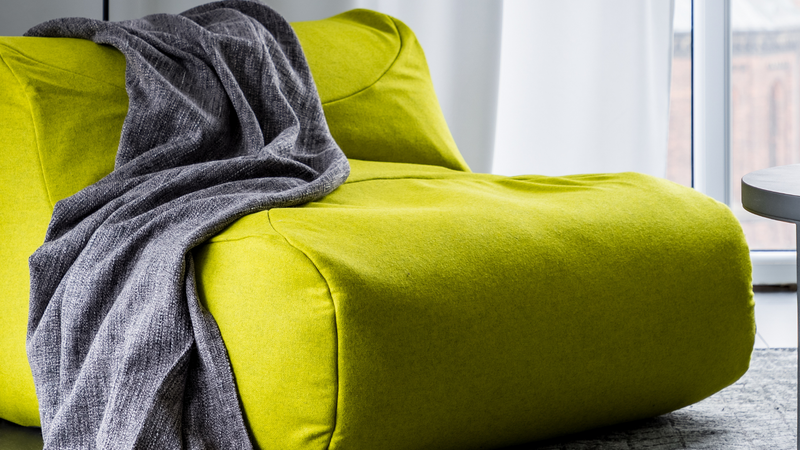 Bean bags are one of the most comfortable and fun pieces of furniture out there.
They're perfect for a cozy living room space where you'll be spending time watching movies, reading, or just winding down with friends and family.
However, bean bags are not always easy to incorporate into home décor. To help with that, here are a few ideas you can use to make sure your bean bag looks good with your home décor.
3 Way Kids Bean Bag Mat - iKids
5 Ways to Integrate Bean Bag Seating and Décor
Choose a Different Bean Bag Shape
Round bean bag chairs are classic. However, there are many other shapes on the market that can help you make things interesting. There are bean bag cubes, chairs, ottomans, and more. So, choose the shape that compliments your existing home décor the most. You can even get multiple shapes to play around with them and create a fun space.
Choose the Right Color
Color makes a huge difference in bean bag seating and décor. Luckily, bean bags are available in many different colors, including bright, bold colors and classic colors such as black, brown, beige, and more. Bean bags even come in different patterns, so there are many different options. That means you will be able to find the right fit for your home décor.
Make Sure the Size Is Right
Bean bags are available in a variety of sizes, going from extra small to jumbo. Choosing the right size for the available space will make a huge difference. Otherwise, the bean bug will look out of place and stick out in the worst possible way. So, determine how much available space there is and take measurements to find the right size for you.
Consider the Texture
Different kinds of fabrics offer different textures and they have a visual impact on the space. That's why you need to make sure you choose a fabric whose texture is complimentary to the rest of your décor. For example, if the room is relaxed or casual, a twill bean bag could be a good option. If the room is more luxurious, a microsuede one could be a better fit.
Find the Perfect Spot
Last but not least, finding the perfect spot for the bean bag is key. For example, your bean bag will stick out like a sore thumb if you place it in the dining room. It will go well in the bedroom, living room, game room, TV room, or any other room where you spend time winding down and relaxing. Make sure it's placed in a spot that provides easy access and has enough space for you to stretch your legs and find a comfortable position.
A bean bag is a perfect addition to any space where we like to get comfortable and enjoy a good movie or book, hang out, or just relax. Follow these tips and it will fit right into your décor without any issue! For even more inspiration have a look at the bean bags on offer at iKids.co.za