Posted on May 28 2023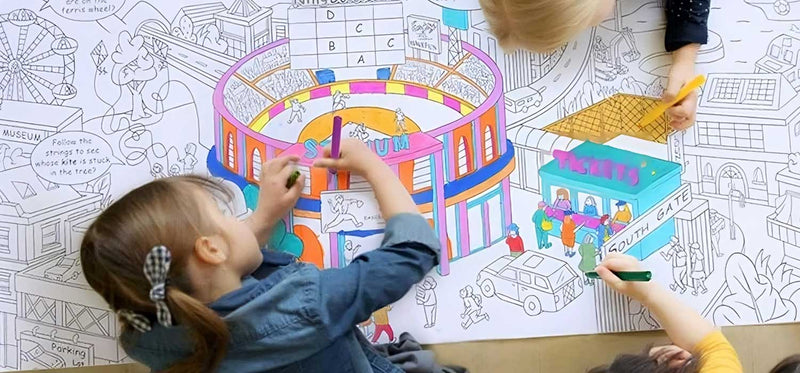 Classic Car Games

Classic car games like "I Spy," "20 Questions," and the "License Plate Game" are great for keeping kids entertained during long car rides. These games promote observation skills, critical thinking, and family bonding.
Check out this magnetic travel game set, which includes 5 classic games such as Snakes and Ladders and Ludo, perfect for long car rides.

Electronic Devices and Apps

Electronic devices such as tablets and smartphones can be a lifesaver during long car rides. Load them up with kid-friendly apps, games, and movies to keep your child entertained.
Consider this tablet holder that attaches to the back of a car seat, making it easy for your child to watch movies or play games during the ride.

Creative and Educational Toys

Creative and educational toys are excellent for keeping children entertained while also stimulating their minds.These Aquadoodle mats are perfect for kids to draw and doodle on without making a mess.This magnetic drawing board is also a great option for children to draw, doodle, and practice writing.

Snacks and Drinks

Snacks and drinks are a must-have during long car rides. Bring along some healthy snacks and a water bottle to keep your child fueled and hydrated.
Check out this snack cup with a lid that helps prevent spills during the ride.

Keeping kids entertained during long car rides is crucial for a peaceful and enjoyable journey. With these toys, games, and snacks, your child will be occupied and happy during the ride. Check out iKids for more travel-friendly products that can help make your next long car ride with kids more manageable.