Posted on July 27 2022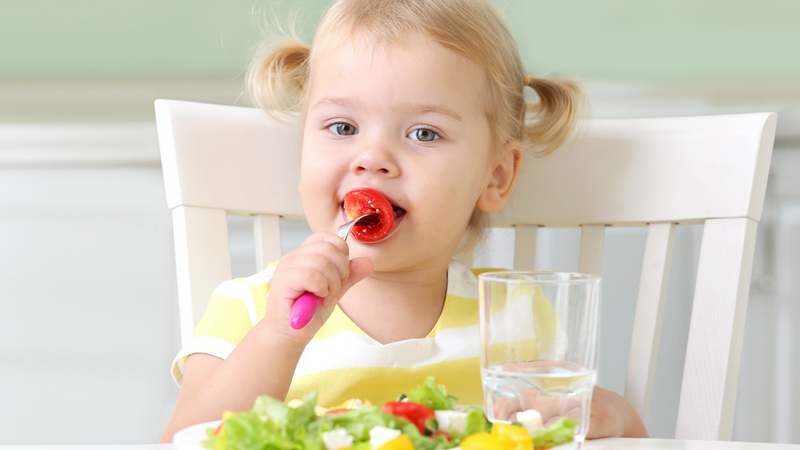 General consensus is that 3 meals a day and snacks in between is what it takes to keep your kids well- nourished and healthy. Seemingly an easy feat.  However, should you speak to any mom/dad you will soon know that this is not always the case.
I am sure that we have all heard "I don't like this", "Eew", "Not this again", "I don't eat…" and it drives us all a little crazy. Here are 6 tips for meal times with kids that will make your life a little easier.                                                  
Make it Fun
It seems like an easy enough concept but making food fun can be rather tricky. Take sausage, mash and peas – this is a favourite and quite easy to create a face or a snowman or something fun out of the various foods so that it makes it a fun meal to eat. Alphabet or shaped pasta is a great conversation starter and if you use a stick blender to make the veg into smaller non-identifiable vegetables and tomato sauce then all the more likely it will be a dish to be devoured.
Let them help
Not an easy ask, especially if you just want to get cooking done. However, if you can get the kids to help out with some of the preparation, or setting the table, or even picking the herbs from the garden, they will feel like they are part of the dinner-making process and in doing so they will be more inclined to eat their dinner.
Separate the flavours and textures
Some children struggle with food if for example the mash potato and peas touch the meat, or a pasta dish where they can identify mushrooms, broccoli and carrots. Separating the ingredients into different bowls or placing them onto one of those compartmentalized plates is a great way to prevent them from 'freaking out' and becoming overwhelmed by the mix of things. 
Small Amounts
Place small amount of food onto their plates. Dishing up too much food onto their plates makes them anxious and eating that amount of food impossible.  They will likely give up before they even start. But by spacing the food out nicely and not putting too much on their plate should encourage them to at least try and eat what they can, and almost all of the time they will finish what they have been given.
Variety
Often there are clear winners on the meal-time circuit. However, should you repeat the same things over and over again they get bored and dissatisfied. The best is to mix it up a little here and there, taking care not to make too drastic a change as this may alarm them.
Kid Sized Cutlery
To encourage them to eat on their own, kid-size cutlery is key.  They can practice what they see you do within their capability. It's certainly not easy for little hands to manage adult-size cutlery. iKids have a lovely collection of kiddies cutlery.  
Encouraging kids to eat the food you prepare is not always an easy task, iKids have some great and helpful tools that can make this easier and more fun for both you and the little ones.