Posted on August 06 2021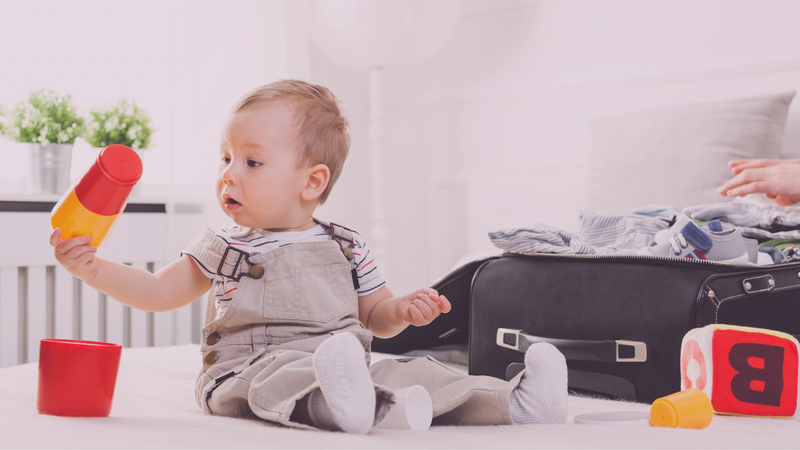 The first time you travel with your children can be overwhelming and stressful. However, it gets easier with practice. Even so, it's not uncommon for challenges to arise when you're traveling with kids.
Being prepared makes a big difference, so today we are going to discuss the 5 best tips to eliminate stress when traveling with kids. There are many things to handle when it comes to traveling, but preparing in advance and following these tips will help you have a more relaxed and enjoyable time.
Take it One Step at a Time
When you're traveling with kids, you need to take things one step at a time. In the weeks leading up to the trip, you want to make sure everyone packs everything they need, make as many bookings in advance as possible and plan activities.
Do as much research as you can especially regarding opening and closing times of local transport, activity places and restaurants.
When the day comes, you need to plan for extra time because everything will take longer than expected, from checking in at the airport to boarding the plane.
Talk to Your Kids
If your kids are traveling for the very first time, you want to talk to them and explain the trip to them. They will be going through many new and wonderful experiences, which can make them uncomfortable.
Take the time to outline the trip and explain what will happen at each stage so they are not taken by surprise. If they know what to expect, they will be a lot more comfortable and easier to manage. Also, make them aware of your expectations for their behavior during the trip.
Pack Snacks
Snacks and water are vital because hungry kids can make things very difficult, not to mention you also get in a bad mood if you're hungry. So, pack snacks for everyone so that you can all be happy.
It doesn't matter how well you plan your trip, unexpected things are bound to happen so you never know when the time between meals will be extended. Pack simple foods that are easy to transport and to consume so everyone can refuel when they need to.
Accept that you Won't have a "Perfect Trip"
It is impossible to have a perfect trip because when you travel with children, sometimes things will go off plan. Children can leave things behind, cause you to lose a train or a bus because they need to go to the bathroom, and so much more.
Inconveniences will happen and you can't always avoid them, so you have to accept you'll have to roll with some punches. That doesn't mean the trip won't be fun and memorable!
Try and look for the silver lining in every situation.
Provide Entertainment Options
Children have a lot of energy and they are easily bored, which is why keeping them entertained is so important.
Remember to pack toys and books they can use to keep themselves busy. Consider the iKids Camera Kaleidoscope, or the Mideer Magnetic Drawing Board or browse our shop for more fun activities that can be used when traveling with kids.
Another way to keep them entertained is to pack electronic devices, but do make sure they have the right apps and games to keep them distracted. And don't forget the power supply.