Posted on August 10 2022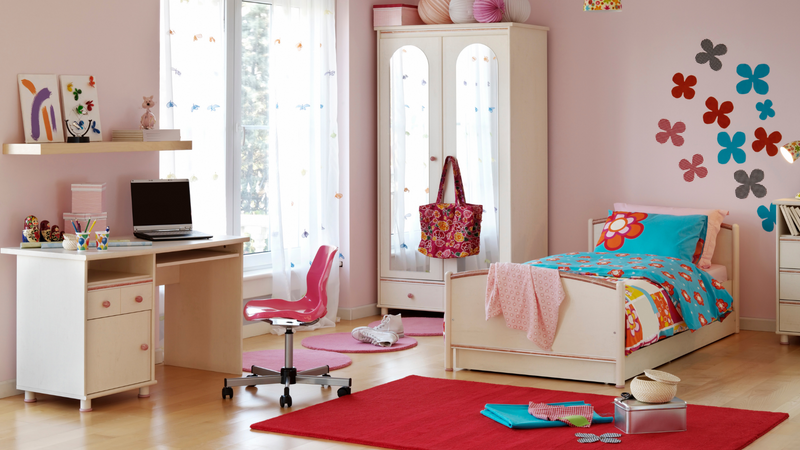 Kids can be difficult to please when it comes to a lot of things, especially when it comes to their room. As a parent, you want to give your children a space where they can feel safe, rest, explore their imagination, play, and be with themselves.
Children's room décor will help you create that space! However, there are too many ideas to sift through, so we thought we narrowed it down to a few simple room décor ideas for kids that you can choose from.
4 Simple Room Décor Ideas for Kids
Wall Art Design
Art Prints or Wall Art designs are a great way to spruce up your child's room without too much effort. Plus, you can always paint over it and change the design as your children grow to keep them happy and give them a unique space.
You can paint a simple art design on your walls if you have the skills or purchase wall decals, which is easier. Alternatively, you can decorate their walls with wall art pieces based on your children's interests. 
Consider Getting a New Bed
Getting your child a new bed can be a great way to make their room feel and look different. Plus, it's an opportunity to declutter, rearrange everything in their room, and introduce new elements to switch things up.
We recommend you consider a high-rise bed because they will have a place to sleep, but also a space to play and create a little secret shelter. Just make sure you choose a safe height for your child's age to avoid any accidents.
Introduce a Teepee
Indoor teepees are a lot of fun and, if you get your child one, it will soon become their favorite hideout. It will be their special place to explore their imagination and cozy up. Honestly, you might feel jealous and want a teepee for yourself!
You can find a teepee or play tent that fits your budget or you can make one on your own. It's not as difficult as it may seem and the kings and queens of DIY have blessed us with the resources to complete a project like this. It will only take a quick Google search to find the tutorial to fit your skills and you won't need many materials.
Get Colorful Blinds
If you want to spruce up your child's room but you don't want to commit to a big makeover, getting colorful blinds is a great way to do that. It will brighten up the room and add a pop of color.
Blinds are functional and easy to clean, and they're available in a variety of different colors and designs. You can find the kind of blinds that your children will love and they will be a fun addition to their bedroom.
These are only a few of the many ideas you can find out there! Room décor for kids doesn't have to be stressful or expensive. You can give your children the unique space they deserve with these simple tips! For more fun ideas see the iKids website.